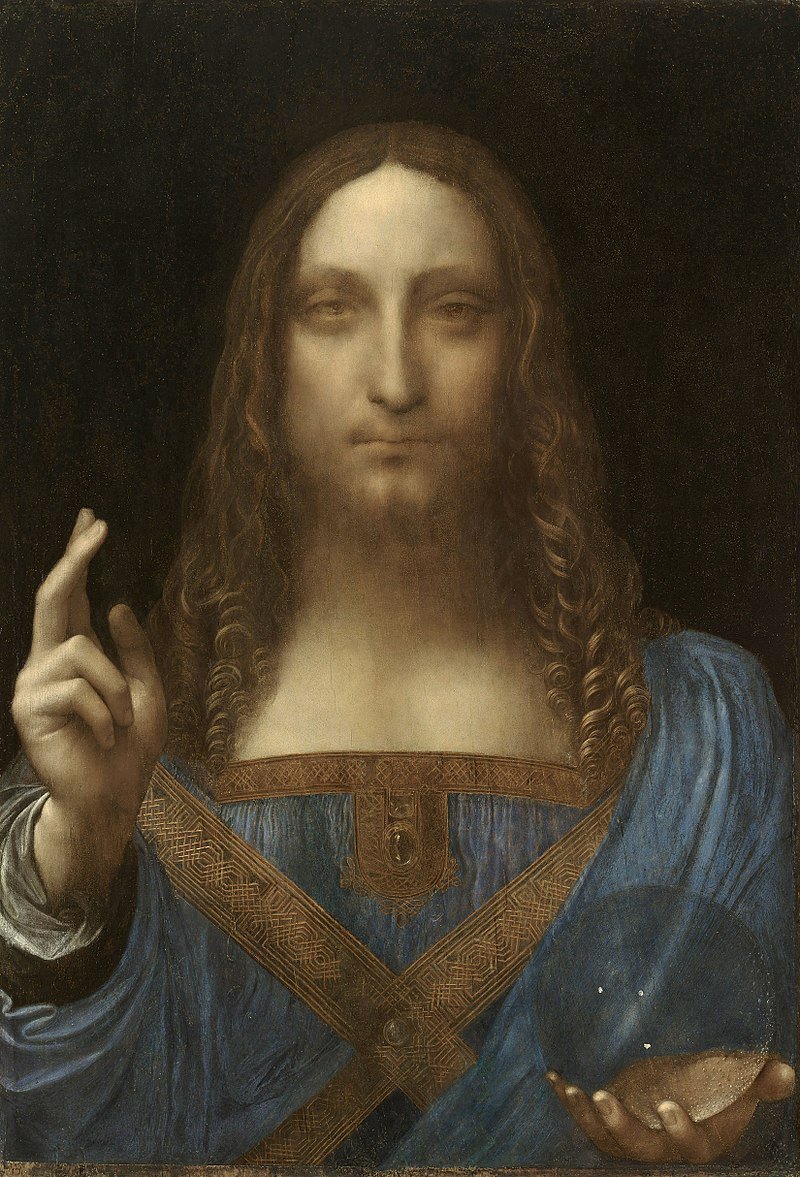 This amazing painting is by Leonardo da Vinci, titled 'Salvator Mundi', meaning (Christ) Saviour of the world. There is an NDE account at NDERF by Sheila S who described her meeting Christ on the other side this way:
Jesus was thin; He wasn't fat, but He wasn't skinny. He was perfect. He had His white robe on and He had a staff. His staff was tall too with a cradle on top of it. Above the cradle was a sphere that was about four inches in diameter. The sphere was hovering above the cradle about two or three inches and it was spinning. I remember thinking, 'What is that? Let me have that.'
To read the rest of her experience go here.
The Salvator Mundi painting is the most expensive artwork ever sold. I ordered a replica of it from an online vendor and have it on my meditation wall (see photo below). It fascinates me.